Keeping Tradition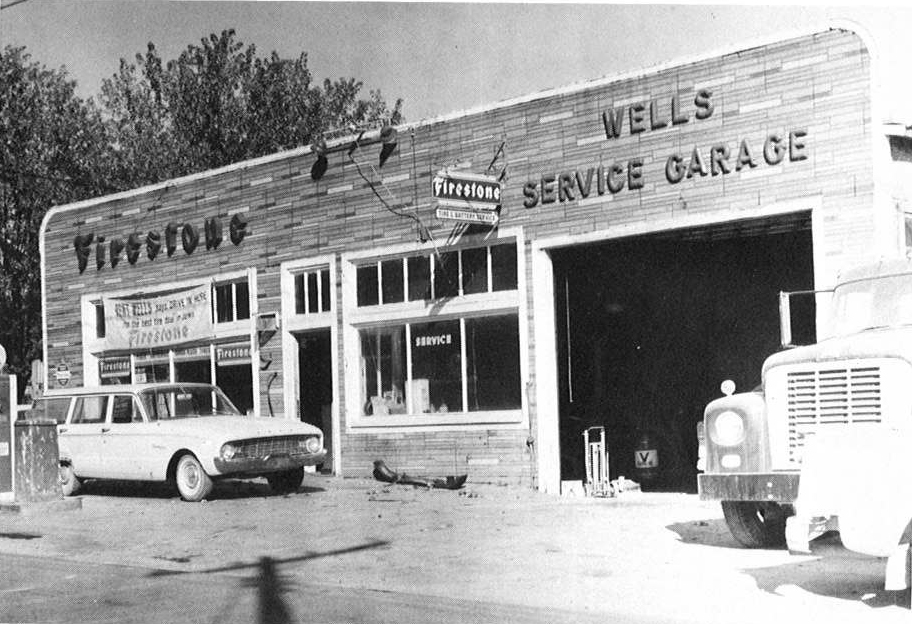 Original Wells Plant- West Liberty, KY
The Wells Group was formed in 1958 with one plant and two small mixers in West Liberty, Kentucky. It was incorporated in 1971. Over the next 45+ years, The Wells Group would erect 25 more plants throughout eastern Kentucky, southeastern Ohio, and southwestern West Virginia. Today, The Wells Group consists of 27 ready-mixed concrete plants and a fleet of over 100 mixers. Together, we serve most of eastern Kentucky and parts of Ohio, Virginia, and West Virginia.  The Wells Group is still family owned with a third generation active in company management. For over 50 years, we at The Wells Group have achieved our goal to deliver quality concrete with outstanding service at a competitive price.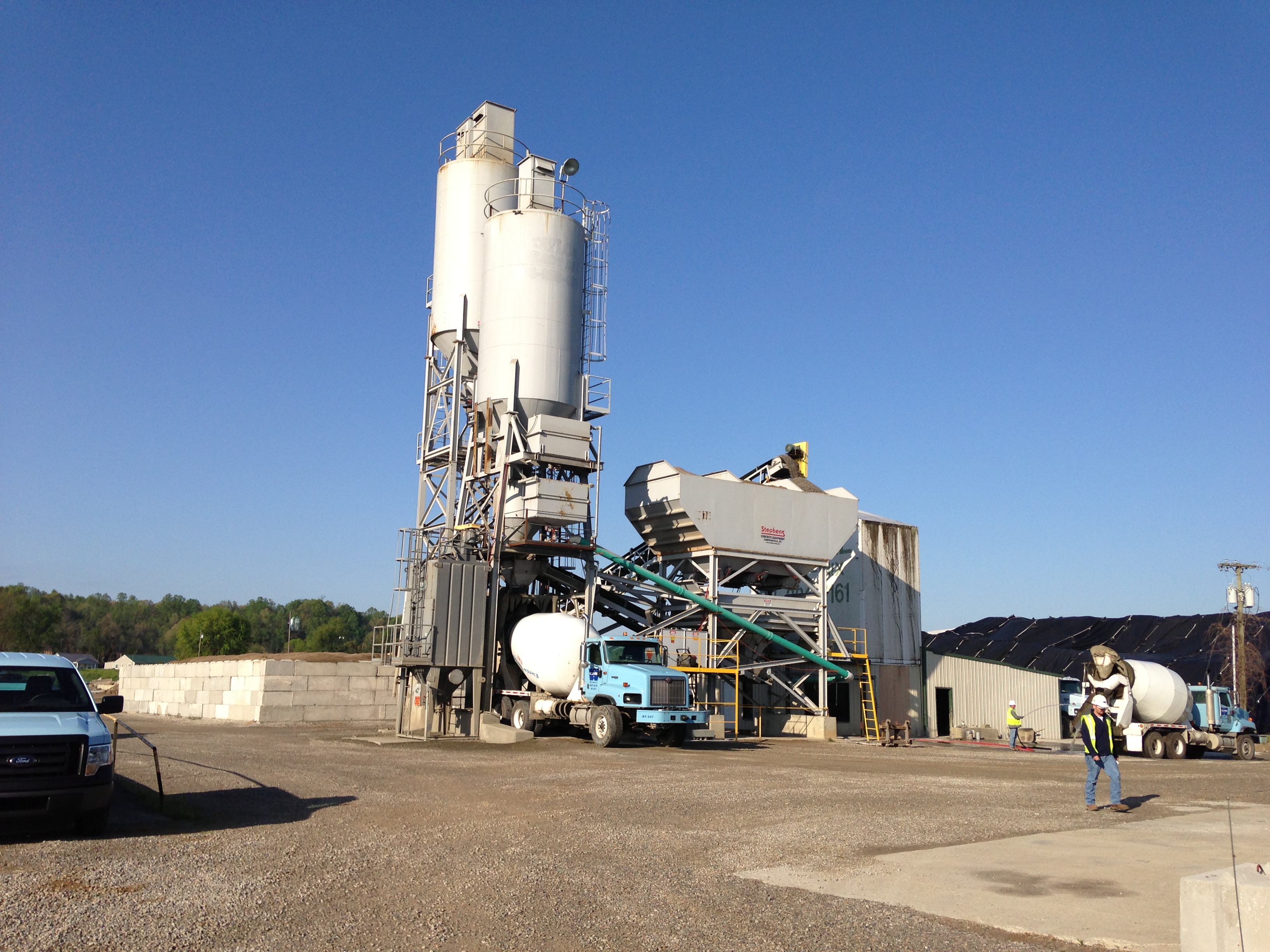 Wurtland Plant - 2013
Quality is our Philosophy
The Wells Group LLC currently has four certified aggregate technicians working for the company. The philosophy of The Wells Group has always been to meet or exceed all quality expectations and specifications. We take every reasonable resource to achieve this end. We believe that our customers should not have any concerns about the quality being deficient or the supply of concrete being insufficient. Quality is the prime consideration of The Wells Group. We have a comprehensive quality assurance (QA) and quality control (QC) program.  We have a civil engineer on staff that wrote the quality control program and oversees its implementation. The QA/QC program includes daily testing of the aggregates and fresh concrete, regular strength testing of the hardened concrete, and periodic quality assurance reports from suppliers. All of our plant scales are certified semi-annually. All of the concrete mixers are Kentucky Department of Transportation certified.  Some of the concrete plants and mixers are also certified by West Virginia Department of Highways and Ohio Department of Transportation. The Wells Group has more American Concrete Institute Level I Certified Concrete Technicians and Kentucky Ready-Mixed Concrete Association Level II Certified Concrete Technicians than any company in the state of Kentucky!
Our People
As anyone knows, a company is only as good as the people who work there. We at The Wells Group are very fortunate to have some of the best. Our employees are well educated on the products we sell and can answer many of the questions you may have. We have on staff over 50 employees that are ACI Level 1 certified concrete technicians and approximately 35 employees that are KRMCA Level 2 certified. Our plant managers, salespersons, and dispatchers are always courteous and willing to help with your concrete questions or needs. Give one of them a call today!
The Green Commitment

green The Wells Group strongly supports the protection of the environment. Our company operates all of its plants in an environmentally-friendly manner. We have several concrete reclaimers. We comply with all environmental regulations. Each location has a stormwater permit, a best management practices plan, and groundwater protection plan in place. We also take many measures to minimize air pollution, including the use of baghouses, sprinklers, and several paved lots. In 1998, the Environmental Protection Agency recognized The Wells Group with the Small Business Air Quality Stewardship Award!
Safety
The Wells Group also takes great pride in its outstanding safety record. In 1996, The Wells Group was recognized nationally for an accident-free year of operation. We have an extensive safety program that includes new employee training, regular safety meetings, safety procedures and equipment for all activities, and well maintained equipment.
1958
Burt Wells started Wells Ready Mix and Service Garage in downtown West Liberty Ky
1974
Moved West Liberty Plant to its current location
1983
Established plant in Prestonsburg, Ky
1985
Purchased General Concrete in Ashland Ky
1991
Purchased Charlies' Concrete in Louisa Ky and Moore Ready Mix In Lovely Ky
1997
Purchased Big Sandy and Vanceburg Ready mix giving us locations in Morehead KY, Flemingsburg Ky, and Vanceburg Ky
2005
Purchased General Ready Mix giving us locations in Wurtland KY, and Ironton OH
2012
Purchased Atlas Concrete (Division of The Walker Company) adding a location in Mt. Sterling KY
2018
Purchased Cremeans Concrete adding a location in Gallipolis OH
1970
Wells purchased Wells Ready Mix from his uncle Burt Wells
1978
Purchased land in Salyersville Ky and began erecting plant
1984
Purchased Pikeville Ky Ready Mix
1988
Erected Plant in South Williamson Ky
1996
Erected Plant in Jenkins Ky
2001
Purchased Hinkle (Kentucky Ready Mix Division) giving us Locations in Jackson KY, Beattyville KY, and Clay City KY
2010
Purchased Taylor Ready Mix adding a location in Wayne WV
2016
Purchased Hanson Ready Mix of Ohio (Division of Heidelberg Cement) adding seven location in Ohio. Included were Piketon OH, Peebles OH, Hillsboro OH, Wilmington OH, Washington Court House OH, Chillicothe OH, and Circleville OH
2019
Purchased Winters Concrete adding a location in Jackson Ohio